CELL PHONE REPAIR & SERVICE TRAINING
TRAINING WILL BE IN TAMIL
Govt. of India Certification
Mobile Repair Course / Mobile Phone Service Training / Cellphone Repair Training / Cellphone Service Training / Mobile Phone Service Institute
The scope for Cell Phone Service Training in India is increasing day by day.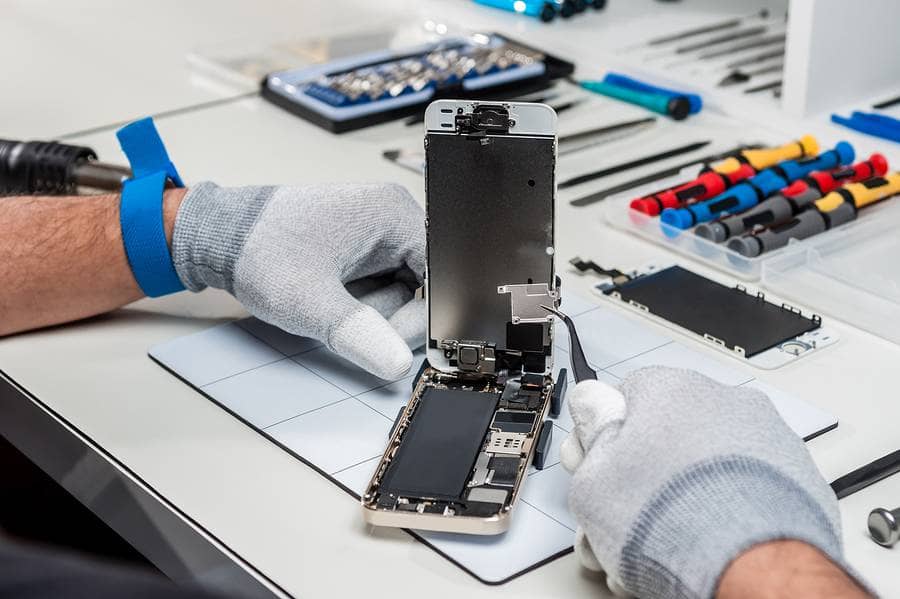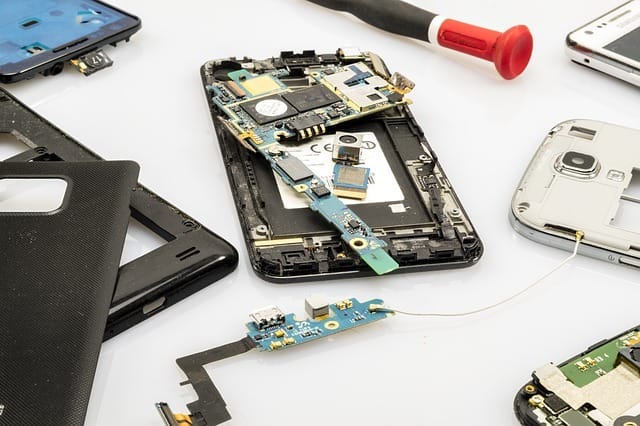 Cell Phone Service Training - Course Content
Mobile Repair Service Training - Theory
Introduction to Cell phone service training
Fundamentals of Electrical & Electronics
Cell Phone Basic Concepts
Basic Mobiles & Smart Mobiles 
Block Diagram
Circuit Diagram
Tools 
Assembly & De Assembly
Flowchart
Fault List
Home Wiring and Concepts
Mobile Repair Service Training - Practical
Assembly & De Assembly
Remove Fitting
Check Tracking
Chip Level Tracking
Hardware Fault
Software Fault
Software & Application Installation
Home Wiring and line Diagram
Home wiring Practicals
We have lots of Career & Business opportunities in Mobile / Cellphone Service 
Mobile Phone – Sales & Service
Mobile Phone – Distribution
Mobile Phone – Dealer
Mobile Phone Engineer
Mobile Repair Technician
Mobile Showroom & Service Center 
The Ministry of New Renewable energy, Govt. Of India gives 30% subsidy for On grid System and The Tamilnadu Energy Development Agency (TEDA), which is the renewable energy development arm of the State Government gives additional 20% subsidy for the same.
PMEGP: 15% to 35% Subsidy on Loan to Start a Business
Course Fees: free
Certification – Govt. of India Certificate
Course Duration: 1 Month
Benefits :
Company Registration, Loan Guidance, Free dealership, Material Procurement 
Guidance, Marketing Guidance, Technical supports,
What are the common types of mobile phone issues that customers face?
Answer: Some common mobile phone issues that customers face include battery drain, network issues, slow performance, app crashes, broken screens, and water damage.
2. How should you handle a customer who is angry or frustrated about their mobile phone issue?
Answer: It's important to remain calm and empathetic when dealing with an angry or frustrated customer. Listen carefully to their complaint, acknowledge their frustration, and offer a solution or next steps to resolve the issue.
3.What is the best way to troubleshoot a mobile phone issue?
Answer: The best way to troubleshoot a mobile phone issue is to start by identifying the problem, then trying to replicate the issue, and finally trying various solutions such as restarting the phone, clearing the cache, or resetting the device.
4. How can you help a customer optimize their mobile phone's performance?
Answer: To help a customer optimize their mobile phone's performance, you can suggest they delete unnecessary apps, clear the cache regularly, reduce the screen brightness, turn off unnecessary features like Bluetooth or location services, and update their phone's software.
5. What is the importance of data privacy and security in mobile phone service?
Answer: Data privacy and security are extremely important in mobile phone service because customers' personal and sensitive data is often stored on their mobile devices. Ensuring the security of this data helps protect customers from identity theft and other types of cybercrime.
6. How can you effectively communicate technical information to a customer who may not understand it?
Answer: It's important to use plain language and avoid technical jargon when communicating technical information to customers. Use analogies or examples to help illustrate complex concepts and provide step-by-step instructions when explaining a solution or next steps.
Join our course and start building the most wanted career available today. We make sure every class is easily understood and that all students reach the same level of expertise needed for today's hi-tech industry.